TrackNet and Problem Solutions leveraged LoRa® and wireless RF technology to enable smart home devices that are interoperable and coordinated across an expansive distance, enabling better asset monitoring and smarter grid behaviors. 
Tracknet desired an all-in-one platform to provide peace of mind for busy families. Partnering with Problem Solutions, LoRa® based devices that transmit data through gateways to track family members and objects were created, along with an easy-to-use mobile app. The mobile app gives parents visibility into the activities and location of their children, as well as the security and health of their home.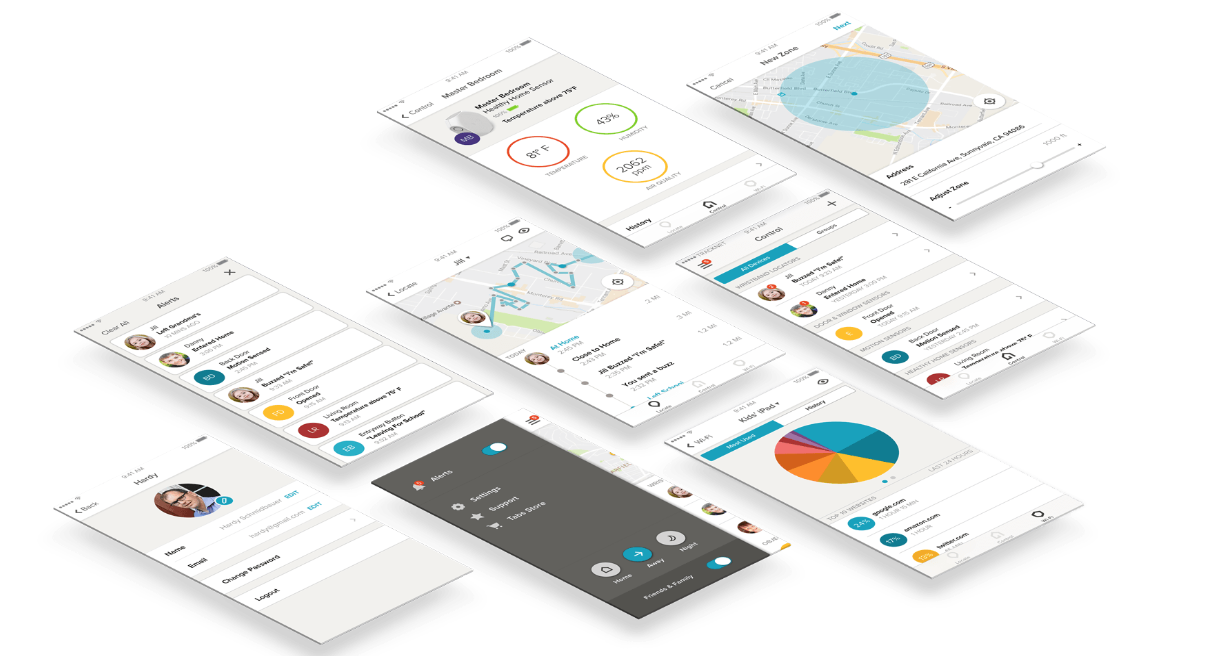 To ensure long-range wireless coverage and low power consumption, sensors were connected via LoRa® to a gateway for home security, asset tracking, and overall home health. Problem Solutions engineered a large-scale processing architecture to read and write messages using an enterprise ASP.Net MVC application. The central web application, paired with numerous message parsing applications, allowed TrackNet IoT devices to check-in, update status, and have the system receive, record, and alert users based on real-time information.
Push notifications and alters, managed by the central system, were pushed to the associated mobile devices in the environment. This also enabled rules to be created for objects, such as alerts if something is moved or if it is not in a certain location at a certain time. The smart rules were constantly monitored to keep the home and family safe and at peace.
Bi-directional communication, mobility, and location services